EAS-EAuto.com
OverDelivering Not OverChrarging Since 2003
Location: Home base & Storage Facility
2957 Simpson Rd, Caledonia NY 14423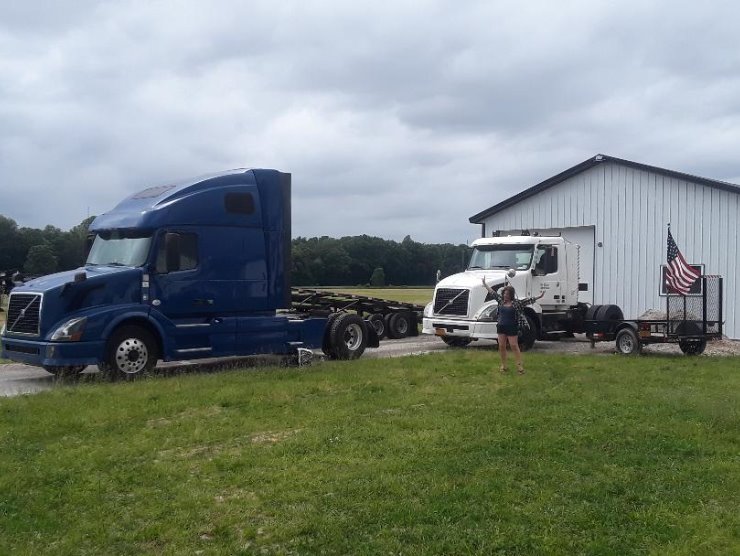 OUR MISSION
Safe transporting or towing of your autos or light trucks. Specialized long range equipment is used for volume vehicle transport, auction hauling, and linking your needs to others to keep prices productively low.
Overdelivering Not Overcharging since 2003
Working with EAS-E Auto Services click here or click on workforce, then apply. Be your own boss!
We are a great resource for Rochester, Buffalo, and Syracuse Auto Dealers as we are in the middle of many auction sites like Adessa, IAA, Copart. We are equipped to move volume and distance hauls. Our primary lane is NY to/from OH.
Pricing you can expect:
Dealer rates for volume customers
Small cars in direct line to/from Upstate NY $.80 per hauled mile up to 2500 lbs car
Midsize cars in direct line to/from Upstate NY $.90 per hauled mile up to 3500 lbs car, suv, small pickups
1/2T Trucks large cars to/from Upstate NY $.95 per hauled mile up to 4500 lbs
3/4 & 1T POV Pickups/Lg SUV to/from Upstate NY $1.00 per hauled mile to 6000 lbs
CMV under 10K lbs to/from Upstate NY $1.25 per hauled mile to 10,000 lbs 1T dump, plows, 1T tow trucks
As we grow we will venture into sm-midsize equipment, MD trucks ones needing a Landoll Trailer
Call, text, 585-978-1910 or email to start saving
EAS-E Auto Services is a USDOT Authorized Interstate Transporter USDOT 1279538, MC 103467
We carry high commercial insurance as required for interstate transport. We use Rand McNally electronic Log systems to comply with DOT requirements.
We are based in Caledonia NY, our operating range is Northeast, Midwest, except for NYC with a range of up to 500 miles from Home Base. Current primary truck is the Volvo pictured above with a 3 car 50 ft trailer capable capacity of 12,000 lbs load weight. It has a 9K lb winch if your vehicle doesn't run. Our focus is volume auction hauls for Auto Dealers, Salvage, or public requests for long distance transporting. Moving vehicles state to state, or city to city by appointment. Most tows are simply transports not requiring recovery equipment so we offer you reasonable prices. Compare to towing companies high prices and limited range. Your choice is EAS-E to move your car, truck, or trailers. 585-978-1910
Adaptability of using a Semi Tractor
As our auto hauling work has escalated the use of semi tractors is critical as volume requires ability to move a high number at once. This diverse trailer can also handle those 1T Dump trucks, plows, multiple at once loads to the same location.
Semi tractors can move any type of trailer, we are specialized hauling autos and light trucks mainly. We use a Volvo Daycab single axle tractor, and a few other smaller units are now working as well 1 & 2 car for recovery and expediting. The 3 car trailer will be back in rotation 8/2021 as we welcome a new hauler and his tractor. 585-978-1910
Ethan EAS-E Owner/Operator
Class AM License endorsements for NWTM
Towing, Tankers, Doubles/Triples/Metal Coils
Towing since 98, Semi Tractors top of class at NTTS Buffalo, NY
1/2 Million miles plus safe Driving
US Marine Veteran 90-94
RBI Business Admin Top 1%
1099 Driver Richard 1 car haul trailer F350 Ford typical range per request within 100 miles of Rochester, NY
Currently our RU (recovery unit)
Former CDL Driver for Swift.
trained by owner Ethan
1099 Jason 2 car hauler also in Caledonia, NY started 6/2021 experienced in hauling horses.
1099 Andrew from Syracuse NY experienced in hauling oversized houses, modular houses, and NTTS graduate for his CDL-A. Currently in the process of licensing his semi tractor. 8/2021
Not Pictured by Request, Silent Partner. Primary coordinator in aspects of building our shop/storage building. Property acquisition, coordinated finances, contractors for ground work, masonry, builder, and permits through Town of York.
Leased on drivers 2021: Jason 2 car trailer
Andrew CDL-A Semi 3 car trailer
PRODUCTS & SERVICES
Our primary work is auto auction hauling, dealer to dealer hauls, direct dealer hires, and online load board use to transport interstate autos & LT. Our current focus/lane is NY to OH, on occasion to NJ, PA, MA, IN, NC. Typically within 500 miles of Rochester, NY.
Direct call hires on full load (3 car) $1/mile per car. We frequently have openings for the backhaul from Ohio Cleveland, Akron, Youngstown, and Columbus regions to Upstate/Western NY. We do not go to NYC per insurance criteria. NY Auto dealers in need of haulers we can assist and offer a 10% discount on backhaul work. Where does the work come from? Large dealers take in trades on new or reconditioned vehicles, our dealers buy them through their auction resources to do likewise. They call we haul.
Interested in working with us? Not for 1099 limited liability partnerships. See workforce page. If you work for someone they control you, your time, and if you bring tools them as well. Be your own boss! Work with others that compliment your efforts, or can back you up when you need a hand. Sure per all the online videos you can go it alone, what happens to your customers when the truck goes down? We help each other out and keep the work flowing, or coordinate hauls for that one off by itself that drains your fuel tanks & wallet.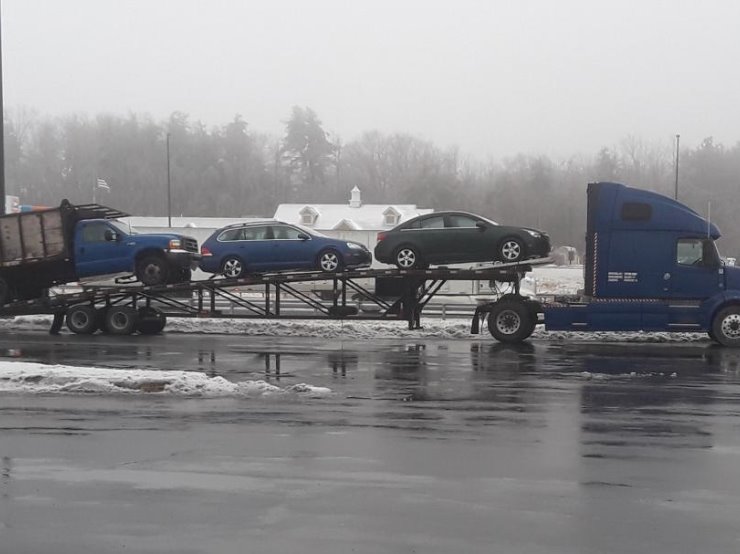 Thank you for delivering my Auction purchase of a camper. You saved me about a thousand dollars off the local tow company quote. I will hire you again. Sal NJ
All our dealerships that continue to rehire us, thank you and that states more than a few words can with a built up trust to handle many cars monthly for the same customers.
Many thankful dealers due to the work with
www.uship.com public accessible web service tied to ebay.com
www.centraldispatch.com dealers only load board site
We know they are thankful as once we haul, they call us again! We appreciate the support.
2957 Simpson Rd, Caledonia, NY 14423
585-978-1910 Call or text questions, quotes, scheduling hauls
Email subject towing request or quote
We are transporters, and that we do very well for over 20 years through 22 states, over a half million miles so far.
Thank you for your interests.